LOOK WITHIN
Inspirations of Love

The two most important discoveries you will ever make are who you are and what you are to do. It is not by chance you surfed into this web site. Here you can look within and find answers to your life's deepest questions and download many free Dadaji books.

One mystifying, loving and healing experience people all over the world have after learning about Dadaji is Divine Fragrance. Fragrance happens not only to those who met Dadaji, but also to those who read books about him or meet Dadaji in this web site.

Challenging old notions of spirituality and religion, Dadaji reminds you God is within. Looking within is easy and natural. You don't have to torture your mind or body to find God. Just doing your best in your daily life is rough enough.

Dadaji's simple message helps you make sense out of your fast-paced world and cope with life's unpredicable, inevitable difficulties. Realize God is within. No guru, teacher or priest is needed for you to feel your nearest and dearest friend, lover and guide within your heart.

No organization to join, no rituals or attendance requirements, no money for mantras or spiritual techniques, no donations to support religious business ventures, no profit or power motives. Remaining true to Dadaji's philosophy, all efforts related to books are supported by full time work in other areas of interest including engineering consulting, real estate and financial investment. Dadaji indicated it is fair to charge for books as they cost money to produce and distribute, however we have decided at this time to provide all books online and send gift packages of information to those who are interested.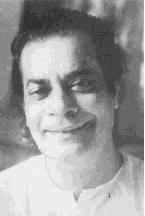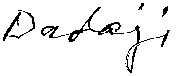 Dadaji (Da'da-jee)
Elder Brother
1906-1992
Explore 50+ web pages --- download free Dadaji books --- and read "The Truth Within" online, the most comprehensive collection of Dadaji's inspirational, often provocative comments about many vital subjects of interest. Read intimate accounts of people who met Dadaji detailing their often extraordinary, even miraculous, experiences.
For a quick look within you will find answers to 6 of life's deepest questions.